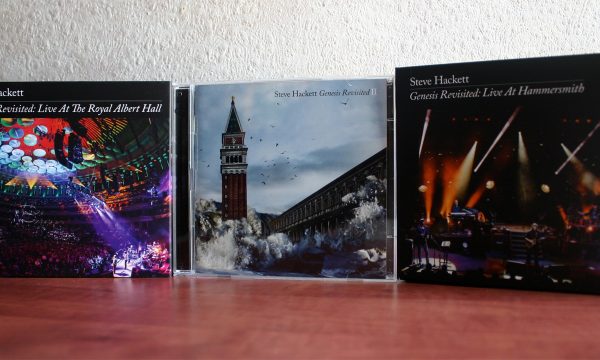 Fil Rouge
Sometime our life flows following strange and "unforeseeable paths"…
and even when it seems to give you only the worse, there could be a pleasant and unimaginable surprise right round the corner.
As well it happens to find out some strange connections that make you believe that reality can go far more beyond imagination.
–
Behind what could look like just a self-gratification gift, there is one of these "fil rouge". It has at its starting point Steve Hackett, who is one of my favourite guitar players since the early Genesis' history. His particular and personal approach to the instrument, led me through my first experiences as musician and guitar player. So it's more than obvious that I had to have this nice "trio" in my personal collection. Then came Nad Sylvan, who gave to the original Genesis' repertory a bit of his own great personality, with a musical and artistic result that couldn't be better. Well, now you can easily imagine how happy, honoured and thankful I can be for having Nad Sylvan as lead vocals on three songs from my upcoming CD. This put me at the other end of the fil rouge, that is now completed. So, I would thank both, Steve and Nad, for all that they gave me as music lover and musician.
---